We are delighted to announce the Winner of the 2016 Cafe Writers Open Poetry Competition, judged by Andrew McMillan,  is Liz Lefroy with her poem This Is Not To Exaggerate.
This Is Not To Exaggerate
Know this catastrophe for what it is:
indifference.
Not in the sense that a leaf
falls oblivious,
nor the way a pebble doesn't know anything but the wear
and tear of its shifting.
This cannot be compared
to a blackbird calling unheard before dawn
edges up on it.
No.
It's none of these.        This is careless,
deliberate;
like the act of grasping at an apple stalked
to its green branch,
and, finding it resistant,
twisting it
against its own fibres till they break.
Bitten,
its juice is sour powder, drying out the tongue
which hoped for sweetness.
But too late; there's no remedy
for a thing
torn from its becoming.
Things could've been different.
What to do now
but toss it into the grass, the near whole of it unfinished.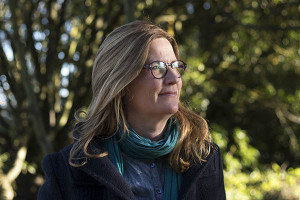 Liz Lefroy read in June 2016 as a guest on Carol Ann Duffy's Shore to Shore tour in support of Independent booksellers.  She was winner of the 2011 Roy Fisher prize and was highly commended in the Bridport Prize 2015.  She has published three pamphlets, most recently, Mending The Ordinary (Fair Acre Press). Liz's work has appeared in Mslexia; The Frogmore Papers; Magma; Shoestring; Ink, Sweat and Tears; the Writers' Hub, Bare Fiction, Wenlock Poetry Festival anthologies 2013, 2015 and 2016; The Emergency Poet Anthology and Off the Shelf  edited by Carol Ann Duffy.  She reads regularly at poetry festivals and literary events, including performances of her dramatic sequence, The Seven Rages of Woman in her stage persona, Someone's Mum, most memorably at the Edinburgh Fringe.   She hosts the Poetry Busk at Wenlock Poetry Festival, is organiser of Shrewsbury Poetry and appears regularly on BBC Radio Shropshire.  Liz is a senior lecturer in Social Work at Wrexham Glyndŵr University.
Second Prize goes to Suzanna Fitzpatrick for Afterbirth:
Afterbirth
The ewes are tight with liquid, precious kegs
chock-full of salty dark. When they flood,
their lambs ride out the amniotic wave
in one smooth dive, snap the umbilicus
which spills scant blood. The rest appears
later, forgotten but spectacular,
the plunge of afterbirth a bloody moult
clotting in straw. I watch for it. If left
they'll eat it, salvage flotsam energy,
but farming demands hygiene. Back at home
unplugging my own tide, I flush away
my own blood, unused.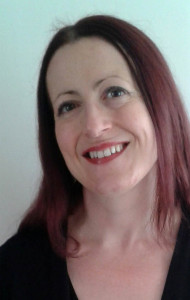 Suzanna Fitzpatrick has been widely published in magazines and anthologies, including Furies (For Books' Sake), The Emma Press Anthology of Slow Things, and Birdbook III (Sidekick Books). She has been commended in a number of competitions, won second prize in the 2010 Buxton Competition, and won the 2014  Hamish Canham Prize.  Her poetry has been aired on Radio 4, and her debut pamphlet, Fledglings, is published by Red Squirrel Press.  She lives in Kent with her husband, son and daughter.
And Third Prize to Christian Wethered for Lethe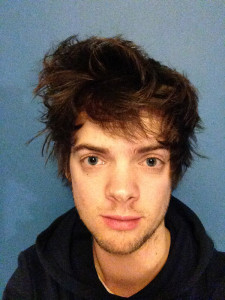 Christian Wethered, 29, works as a freelance tutor and musician. He was a finalist in the Aesthetica Creative Works competition and the Decanto Poetry Competition. In 2016 he was published in The Caterpillar (twice), The Moth, and was 'Pick of the Month' in Ink, Sweat and Tears
Emily Willis wins the Norfolk Prize with Steelworks, Redcar:

"The ruins have become stones again; in losing man's impositions, bit by bit, they have been returned to nature's keeping. This profound force has brought them back here – to the centre of everything that falls." – Author's translation of Albert Camus' Noces à Tipasa[1]
Steelworks, Redcar
I am parked reading Noces                                                                                                upwards
and watching the final
dog walkers glassed,
stumble. The sand
is ganning for a fight.
Behind, something sits in blackness –
flame, sky-exhausted, be-
come sky, exhausted.
A new sound wind-oscillates, seismic –
something of the blood knows
this thud. I put Camus down.
Walkers call their dogs,
squint
thinking how long can the rest
hold before sheets drip
red and are waved away un-
spoken, like occasional tampons at low tide?
I should like to meet you Camus, to drift
through marram and barbed wire
—some obliteration—
that, full on history, returns mute
as other ruins.
But there is no monumentalising the skyline. This
haemorrhage demands no sound, no thought.
We wait it out
until the wind flattens, till
the outline re-forms.
When I look back at the sea
it sniffs the air, relishing
its metallic tang. The foam breaks
[1] Nuptials at Tipasa. Camus meditates on whether the beauty of the countryside at Tipasa can consume the ruins of the religious shrines and the devastation of the Second World War more widely.
Emily Willis is originally from Stockton-on-Tees.  She read English at The University of York and co-founded the literary journal The Narrator.  She is currently studying an MA in Creative Writing Poetry at The University of East Anglia.  Her poetry is published in The Looking Glass Anthology.  She is interested in books as material objects and attitudes to disability in society, as well as the landscapes of North East, particularly the Cleveland coastline and its industrial heritage.
And Elizabeth Soule wins the prize for the funniest poem:
Water Music
I don't think anyone else has noticed
but the London Symphony Orchestra has moved
into my plumbing.
I noticed it at first in the middle of the night
when the radiator began to sing
the Messiah. Then the bath-plug gleefully emitted
Mahler's fifth.
I worry that I am collecting terrible arrears
in concert tickets
and I am trying very hard not to hear
Monteverdi
dribbling from the kitchen tap.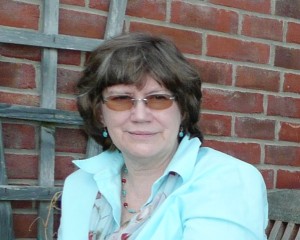 Beth Soule taught English and Drama for nearly 40 years but a recent triumph was when a friend introduced her as a poet rather than a retired head. She cannot remember a time when playing with words was not an important part of her life. She is inspired by the countryside, current events, beliefs and relationships. She has led poetry walks and workshops and her poetry has been published in competition anthologies and online.
And congratulations to the poets below for their poems which were chosen by Andrew McMillan to be commended from nearly 2000 entries
Commended £50 Each
Jeremy Dixon – Arms Park
Sue Rose – Grey Morning
Ama Bolton – After The Comet
Sarah Doyle  – Sea Salt Sleep
Katy Evans-Bush – Love Poem to the Great Houdini
Joe Caldwell Mid-morning, twenty six degrees
And a new category invented by Andrew McMillan , for three poems that didn't quite make the money prizes, but deserved a mention.
Honorary Commendations
Day Mattar – O My God Sex
Sarah Fletcher – Wives and Girlfriends
Toby Campion – Learning to Drive
And finally Andrew McMillan's Judge's Report:
People often say that poems reflect the state of the world in which they are written; maybe it should be thought of slightly differently; they refract the state of the world- change it slightly, bend the angle, distort the truth as a way of getting towards the poetic truth of something, rather than the straight reflection of the what-actually-happened truth.
There were, as to be expected, lots of poems concerned with Trump, and with Brexit- the latter being poeticised from either side of the argument; many of these poems were strong, some were outbursts of anger or rage which never quite found a voice to articulate themselves in beyond that initial primal scream.
There were lots of what seemed to poems about working-class subjects, oftentimes using local dialects, which were great to see; and interesting poems on gender, ageing and the Trans experience. There were a lot of sexual poems; which always seems to happen if I judge something. Poets approach me with poems about sex a lot more frequently than I actually ever get approached for sex in real life, so it was nice to live vicariously through the lust and longing of others.
I think there were close to 2000 poems submitted (I gave up trying to count exactly) and I eventually managed to sift them down to about 50 which I then kept re-reading to thin out. As ever, the ones that I ended up selecting were the ones which stayed with me; the ones which surprised me, or startled me, or simply did what they were doing very very well. Alongside the three winners there are six highly commended poems, which I tried to choose in order to give a sense of the range of what had been submitted, and three honourable mentions- a category I invented myself this morning in a moment of power-mad bravado which I hope will reward poets who almost, almost, made it into the cash prizes.
I showed the winning poem to a wonderful poet friend of mine who I trust wholeheartedly, it's a great poem, he said, because it doesn't feel like a competition poem. I know exactly what he means, and yet I can't explain it to you; 'This is not to exaggerate' is a tight, lucid poem which feels quieter, somehow less 'showy' than a poem which might be cartwheel and twirl its way out of an envelope for a poetry competition shouting PICK ME PICK ME; it's first few lines grabbed me, and it sustains itself all the way through. Afterbirth is a poem which relishes, and is repulsed by, the visceral language of survival; each word is perfectly chosen and deployed to devastating effect. Lethe, I think, was the first poem I pulled out of the giant mountain I was sent. It's incredibly erotic, almost to the point of vulgarity, but I think the tautness of its crafting, the beauty in its language, means it gets away with it- you'll need a cigarette (and possibly to wash your hands) after reading.
In the Highly Commended category, Arms Park does swiftly and pointedly what other poems submitted spent stanza after stanza trying too say, Grey Morning is a somber, accomplished poem with a wonderful opening simile, Sea Salt Sleep uses the page to great effect, and pulls you into the white space between each word, Mid-morning, twenty six degrees begins with a great line, which sets up a running metaphor which is carried all the way to the end of the poem, After the comet felt like a new genre of poetry, sci-fi or post-apocalyptic- chillingly beautiful, Love Poem to the Great Houdini is a funny and surreal narrative which was joyous to read.
In the aforementioned recently invented Honourable Mentions: Wives and Girlfriends is slick with anger and suggestion- it contains some very strong imagery, Learning to Drive is funny and inventive and witty, and Oh My God Sex, is a moving, ambitious poem which marries intertextuality with confession in a way which makes me want to read much more of this poet's work.
The Norfolk Prize is, ironically, for a poem set in Redcar, Steelworks, Redcar is a brilliant evocation of post-industrial decline set against intellectual nourishment. The prize for the funniest poem goes to Water Music. Funniest prize is a strange one, is it insulting to the poet who wrote it, was it meant to even be a comedic poem? Some entries had clearly lunged for humour and presented punchlines and sight-gags; I chose this poem because it was subtler, a well-made poem in itself; which uses strong imagery and a witty conceit to make its point- you won't be rolling in the aisles of the library laughing (maybe you will), but you'll raise a smile, have a chuckle and then you'll get to thinking , which is what all good comedy aims to make us do.