We are delighted to announce the winners of the 2018 Café Writers Open Poetry Competition, judged by Daljit Nagra.
Daljit writes:
The Café Writers Competition, from its title implies a local manner, yet the entries were truly international. I loved judging this competition that gave me a portal into Britain and abroad. There were many well written and imaginative entries that showed a respect for the craft of verse while pushing at the boundaries of form to create fresh poetry. Well done to the organisers for winning over so many exciting poets to enter this prestigious competition. There were many good entries that missed out on the prizes, and hopefully those hundreds of poets will not be discouraged from entering this exciting competition again next year. The standard between first prize and missing out altogether is very small!
First Prize goes to Samuel Prince for Black Mamba Economics:
Black Mamba Economics
We sweat in our cubicles in the tristful office air,
we roll our sleeves, wipe the white board
and get on the phone to Kinshasa; if the barge
brings it from downriver we can move it on
– catfish, dried grubs, peanut oil – but we deal
in the hard commodities – in uranium, steel,
bauxite. The Black Mamba Alliance – frantic climbers,
we posture, we pose, we entwine and rear
with our coffinheads, to put our currency
on the map. Revenue, risk, rallies, resistance,
free movement, weekend stints fueled by Guinness
and cassava chips and whenever our monitors glitch
we flip as if an actual swartmamba was loose
on the trading floor and we'd call in Lagos Franklin
to snag it with a broom shaft and waste bin
and days later we'd discover its gunmetal shedding –
the skin, hosiery, sheer garter, shrink-wrapped sheath –
by the jerrycan, collecting leaks from the Ops Room
ceiling, and we'd brook then the cost of our failure,
but the market closes and African Titans are on the rise.
Daljit Writes:
A thrilling single sentence that captures the drama of Congo and its raw minerals on the trading markets. The poet skilfully captures the enervated terror and thrill of the trading floor. The poem is energised by the surprising image of a snake metaphor that enriches ideas including those about exploitation, the subservience of myth to money, and the sport of fiscal trading. A linguistically charged action drama!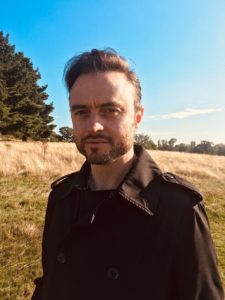 Samuel Prince lives in London. His poems have been published in various magazines, including Lighthouse, Orbis, Poetry Salzburg Review and The Fenland Reed, as well as anthologies including Lives Beyond Us (Sidekick Books), The Live Canon Anthology 2018 (Live Canon) and The Emma Press Anthology of Love (Emma Press).
And second prize goes to Gillian Barker, with Khartoum
Khartoum
The lights are on in the new presidential palace.
We wonder if the unelected are at home. The city takes half-breaths,
waits to wake from a dream siege of sanctions.
Just along the road we wake early, look over the water:
the Blue Nile meets the White,
a mezzotint haze from an old geography book.
Military men clog the hotel lift in toytown uniforms,
try out a bit of hard-eyed charm. The young woman
cleaning the loos has given up, draped herself horizontal
along the basins singing to herself in the mirror. Downstairs
old Africa seeps in under the protocol;
homely, proud, you are family.
The communications tower is built in the shape of a sail
going nowhere, litter blows on the scrubland.
Over the road under the trees by the river
plastic chairs are set out in primary colours.
Women walk in bright cocoons
flapping in wind from the water.
Coming back this way at dark the chairs
are configured differently. People meeting up,
someone weaving a camel through, side-packed with sweets.
Daytime whitens the mind, so much white:
the Toyota trucks, three brides by the pool,
a twisted headdress, the flesh of Nilefish.
Our friends tell us that we begin stories
the same way they do, that their pyramids
are the oldest in the world, that the Prophet said
when you are angry, stop, wash your hands,
sit down and take deep breaths.
You could think every night
ancestors move among the chairs,
changing the patterns.
On our last day in a blaze of traffic
a motorized rickshaw dodges in front.
To be or not to be it says on the back, in English,
as if choice would be a fine thing.
Daljit Nagra writes: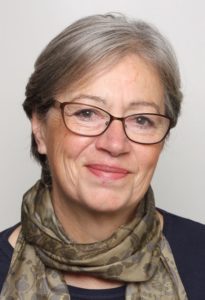 A moving portrait of a corrupt nation, Sudan, with focus on the presidential palace and its surroundings. The perspective is interesting, and if it's that of a western tourist, the politics of global history feel enlivened because the colonial past is implicated in the present. I found the detailed observations to be powerful at creating the lyrical mood of despair amid the determination of life as it gently proceeds. An unsettling and tense yet sensual poem.
Gillian Barker's poetry has been published in the Wild Atlantic Words anthology and in the Poetry School online pamphlet Sharpened into Absence. She has done readings at The Cheltenham Poetry Festival andThe Tea House Theatre, London. Gillian has been twice selected for Poetry Masterclasses at Ty Newydd and recently for Poetry School seminars in Bridport led by Greta Stoddart.
Third Prize goes to Caroline King for Dasein: being in the world:
Dasein: being in the world
"And if I said that Jesus was smiling and the leopard was smiling with four toes on each foot and a bandage on its ear, that a smiling sun shone down in rays where they stood near a blossoming tree, and that red and blue flowers also bloomed there, would you know what I was trying to tell you?"
– Karen Solie, "Jesus Heals the Leopard"
Lost in the cracks of Saturday, I found a park
in New York City, where the kind neighbors meet
for their morning rites. Roly-poly children,
bundled like November, play bumper cars
with bodies – it's funny when you topple down, bright
pom-poms on your hat tied tight, running too from
mean-teethed geese and certain threats of bath time. I follow
a broken blacktop road, follow the fat and happy
squirrel through rows of yellow dumpsters, trees
with green and yellow leaves that sunwink as they
whistle, the dead swirling up like magic as I reach
a lone park bench cursed with guano and pink-inked
expletives. I listen and the soft bench says, sit and learn
from the ancient man, who writes the songs we sing
about each season with his sure and mystic dance. Out
on the lonely asphalt, he bends to touch his tiny feet
then rises, slowing sun that comes back not to be seen,
but because it must. Thin eyes dimmed, he scans
the angsty wind with a gloved half-fist – this is how
you test the soul's blue skin: are you cold, is it thick? A
footstamp towards the bare bike-racks, arm swish
arched at the tetherball pole, just unstrung for the brewing
winter. The water fluted music tinkling from a boombox
stops – and he bows, to chain-links gouged, to nobody, or
us all, clasping fall as I see Jesus and grim reapers
in the clouds, leftover scenes from unknown dreams,
they kiss like this and these and I think, I bet he drops
salt peanuts in his cola can, just to hear the fizz.
Daljit says: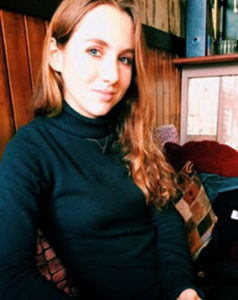 The strong rhythm of the couplets is integral to capturing the mood of social realism set against the imagined impossibility of miracle. The relentless pace takes the speaker through innocence and into a greater hope for humanity as imagined through the cryptic figure who highjacks the poem about half-way through. The images wonderfully texture the scene and give us an insider's view of wintry New York. A compassionate and nervously uplifting poem.
Caroline King, American poet, is currently completing her Master's in Creative Writing at the University of Oxford.  In Spring 2018, she graduated from Johns Hopkins University with degrees in Writing Seminars, Psychology, and Spanish.  She is the author of the chapbook Gifts for a Strange Lion, and her poetry has appeared in The Rational Creature.
And the Norfolk Prize Winner is Jenny Morris, with Quiet Voice:
Quiet Voice
He came back blinded in cold blood
from war. Then no-one wanted him
except the girl who'd always cared.
But, known as ugly, all alone,
she'd had no chance to be a wife.
He stroked her fine, cascading hair
and tender flesh. Liked her soft voice.
Refused to hear those neighbours who
described her twisted face as plain,
such crooked features. She was his.
He held her arm as they walked through
the fields and paths while she described
the countryside that he recalled:
each scented blossom, tree and hill.
She saw the scarlet sky for him,
the glittering sea and shadowed lake.
She taught him how to tend his farm,
feed animals, build limestone walls.
He followed her instructions, laughed
at his mistakes, and carried each
and every baby on his back,
while always she looked out for him.
Daljit Nagra writes:
A beguiling poem of love winning out against the odds. A wounded soldier and a neglected woman come together and create a new life for themselves. The line breaks and the tight musical structure of the poem exquisitely enhance the narrative. A poem that made me smile and cry.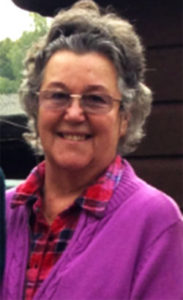 Jenny Morris, after travelling, has lived in Norfolk for some years. She writes poems and fiction. Her latest poetry pamphlet is Keeping Secrets by Cinnamon Press.
Our Commended poems this year are:
From Woodstock to Mametz: Christopher North
Christopher North's first collection A Mesh of Wires was short-listed for the Forward Prize in 1999. His second collection, Poems from the Side Benches, was published in 2002. Before publication he won a number of poetry competitions through the 90s including Manchester, Sunk Island Review, The Chiltern, BBC Wild Life, Kickstart and others.  In 1995 he gained a third place in the National Poetry Competition. He has been published in Acumen, Smiths Knoll, Poetry Review, The Independent, Interpreter's House, Two Rivers et al
Change: Isabella Mead 
Isabella Mead holds a Masters in History of Art. Formerly a secondary English teacher in East London, she worked for two years as a teacher trainer in a rural Rwandan village before working in Learning departments at the  Roald Dahl Museum and The Story Museum.
The bottle factory: Jane Wilkinson
Jane Wilkinson is a landscape architect from London currently living in Norwich with her husband and young son. Her poems have been placed and commended in a number of competitions including Magma, Rialto, Waltham Forest Poetry and published in magazines and anthologies including Ink Sweat & Tears, Envoi and Emma Press.
Plastic Doll: Alison Stewart
Alison Stewart grew up writing but more ferociously after becoming a widow. She has an MA* from Warwick where she began her novel A Room Full of Blossom and has been shortlisted for Bridport.  She taught A-level Creative Writing, trained at UEA and Leicester University.  She is researching dementia-friendly access to the arts (funded by Northampton University and based at the Royal & Derngate theatre, Northampton) until May, 2019.
Granddaughter: John Vaughan
John Vaughan  is married, has three stepchildren and seven grandchildren. He worked for over 36 years in local government. In 2003 he went along to an evening class on creative writing, when he ran out of evening classes he went on to obtain a degree from the then Norwich School of Art and Design, in 2008.  A Post Graduate Certificate followed. He continues to write and perform locally.  He has published two poetry pamphlets,  A Sort of Wordplay in 2013 and No Longer Your Obedient Servant in 2015.