Julia Webb is a poet, creative writing teacher and collage artist living in Norwich. She has a degree in creative writing from NUA and an MA in poetry from UEA. In 2011 she won the Stanza competition and 2018 she won the Battered Moons poetry competition. She is a poetry editor at Lighthouse Literary Journal.  She has two poetry collections with Nine Arches Press: Bird Sisters (2016) and Threat (2019).
Contact Cafe Writers: info@cafewriters.co.uk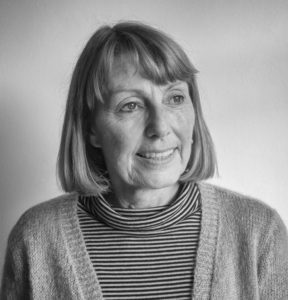 Anne Bailey is a Yorkshire woman now living and writing poems in North Norfolk. She has had her work published in 'Ink Sweat and Tears', 'Brittle Star', 'Obsessed with Pipework',  'Lighthouse' 'The Moth' and 'Under the Radar' journals. She is a committee member for 'Cafe Writers' organising live poetry events in Norwich. Her poem was commended in the Ambit 2021 Poetry Competition and her first pamphlet 'What the House Taught Us' was published in winter 2021 by Emma Press.