We are proud to announce the results of the 2021 Cafe Writers Poetry Competition judged by Philip Gross
Poets and winning poems are followed by the Judge's Report
First prize goes to Hannah Linden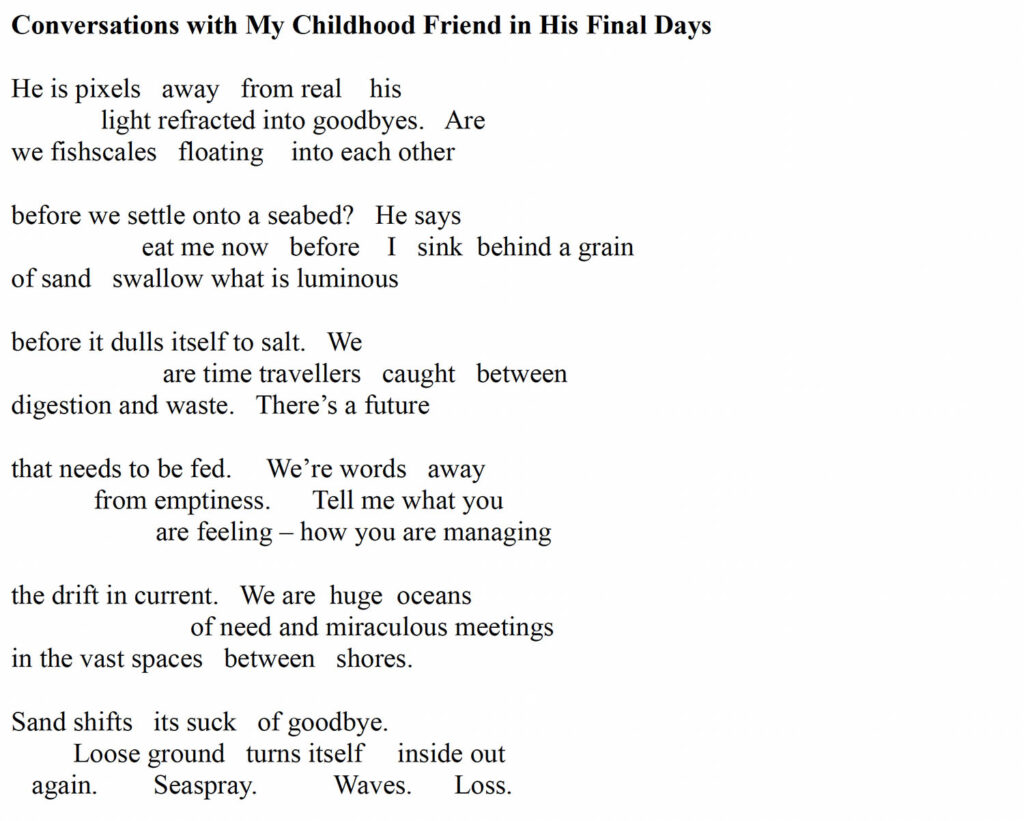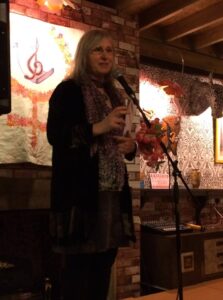 Hannah Linden is from a Northern working class background but is now based in Devon, UK. She is published widely and has won or been placed in various competitions: most recently she was Highly Commended in the Poetry Wales Award. She is working towards her first collection. Twitter: @hannahl1n
Second Prize goes to Jenny Pagdin

Gore
All our mothers have to buy us a cow's eye,
the polythene bags inside the paper ones.
Our scalpels slip hungrily, barely snagging
on the sclera, choroid, retina.
It surprises me the toughness of optic nerves twisted in lilac,
the vitreous like an amniotic sac,
and how quietly it is that twenty-eight hearts
can go on beating under crested sweaters
despite, despite.
~
When the Bounty photographer
asks me to dab the blood off you, I hate her.
That blood means the hours they made me push you
inwardly whispering get out,
that blood means the hours of the hospital door
flipping death and life, it means my grandmother's voice,
it means latexed hands lifting you clear of me
and I, who capitulate at every turn,
am suddenly naked and defiant as my son,
and I just will not, will not clean it.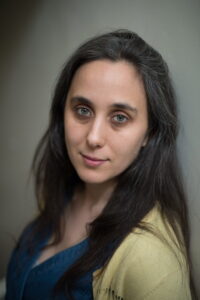 Jenny Pagdin's pamphlet Caldbeck was published by Eyewear in 2017, shortlisted for the Mslexia pamphlet competition and listed by the Poetry Book Society; her full collection manuscript is being considered by publishers. Competition wins include the Café Writers Norfolk prize 2017and longlisting in the Rebecca Swift Foundation Women's Poetry Prize 2018. Her work is featured or forthcoming in New Welsh Review, Smoke, Magma, Ambit, The Stand, Wild Court, Finished Creatures, Ink, Sweat & Tears and an Emma Press anthology.
Third prize goes to Maria Isakova Bennett

Smithereens
I chatted to Sean over the hedge.
Life could be compromised by talking.
I'm upset about how demanding it is for my daughters to go to work.
Tony from the Co-op in suit trousers and stiff shoes returns home.
He's always smiling as though music plays through him
and he's in love. His lips don't move but I know he's singing.
Chris Whitty said there may never be a vaccine for this.
Wild flowers are growing in a window box.
I love the way twilight moves in.
This afternoon, despite the thunder of tiredness,
I danced in the kitchen.
Sometimes my footwork astonishes me.
I could hardly sleep last night wondering if I would see my daughters again.
A guy had a bleeding arm in our street tonight.
The Government has been criticised hugely and I don't know what to think.
The significance of dx/dy could bring up months of being fifteen—
Maths syllabus C.
Apple crumble receives very little accolade, try lemon meringue pie.
These days, a tangle of sweet peas demands my attention more than any friend.
I had one who fastened onto and wove into me and tore me up on leaving.
What brings you happiness?
I abuse some of the pages of my books as I write.
The word, 'smithereen' is Irish and linked to smidirini, (little bits) and smiodar (fragment).
It is now rare to hear traffic at night. I miss my daughters and the means to collect them.
I was reading from age four and was trailed about the school as an example.
I say reading because it's what Sister Norbert called it, but really, I was just good at phonics
and got by on praise until meaning became attached to Janet and John.
I'm hopelessly unprepared for evenings.
I miss my friend.
Now that the world is outside in, I'm tangled in a safety net.
It is either better or worse than the government is telling us.
More people than usual wear face masks.
Honeysuckle inhaled in the right frame of mind makes you drunk and too willing.
Gates can be a means by which, or a damnation. I love to see them ajar.
An altar is a demand for space, for a lit centre.
Pray even if you do not know the words.
Winter has returned with snow in May.
Embrace winter my friend used to say (the missing one).
I do.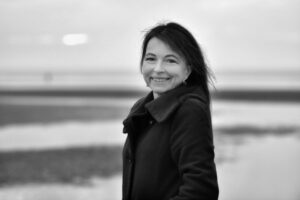 Maria Isakova Bennett photo by Ron Davies
Maria Isakova-Bennett
Maria, from Liverpool, is the author of three pamphlets and a collaborative work mira with John Glenday (2020). She has a new book, Painting the Mersey in 17 canvases forthcoming with Hazel Press. The recipient of a Peggy Poole Award, and a New North Poet Award, Maria is writer in residence for Mersey Care NHS Trust and Book Reviews Editor for Orbis. Maria founded and creates the hand-stitched poetry journal, Coast to Coast to Coast Maria Isakova-Bennett 
The Norfolk Prize goes to Nicolette Golding

Sonnet
Wobbling weightily swilling below
it swallows me whole in inky wash
translucent opulent Hokusai blue
a heavy-as-jelly halcyon hug          I crash
up for an instant's hullabaloo
out in the clamour-dome filching a breath
deep again       down                   galoom galoom
tumble twirl        goggle-glimpse others' legs
twist into backstroke's languorous reach
arms turbines              sunlight splatters the ceiling
lung-sponges pocketing essence de bleach
whiffs of shampoo            knees freewheeling
then dive like a porpoise             writhe like a seal in
cerulean three-metre bubble rush spume
Neptune's municipal godthankful healing
galoom   galoom    galoom    galoooooom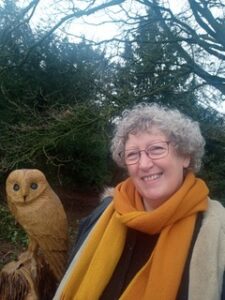 Nicolette
 (Nic) has written poetry since childhood. She is always pleased when published or winning an occasional prize but maintains a low profile as she is far too hermit-y to enjoy social media. She was thankful to leave London 16 years ago, writes from a big shed at the bottom of her Norwich garden and loves living in Norfolk.
Commended
Lara Haworth
The Thames Barrier
Mornings, the Thames Barrier asks me how I slept.
I have cycled here already, sixteen miles from Lambeth, so I am no longer tired.
Sleep was sixteen miles ago.
Fine, I say.
Every morning the same. Fine.
No dreams?
No, not really.
And then one morning:
I was bitten by a dog. Outside a house next door to my grandparents'. It was very painful. There was blood everywhere. The owner of the dog was weeping, but she couldn't get it off. I woke with a gasp. My hands were wet.
So not fine this morning, says the Thames Barrier. Not so fine.
I try to remember the dawn on the water at Albion Dock
The woman who glided past on a Microscooter saying evolution
But I answer too quickly to catch myself:
No, not so fine this morning. Not so fine.
You should express yourself more, says the Thames Barrier.
Open up.
What's the loneliest you've ever been?
Sometimes I really hate the Thames Barrier.
Sometimes I think the Thames Barrier thinks I'm in love with it,
Like that woman who married a brick wall,
She was on the television and everyone laughed at her
But I think they laughed because they were afraid
Afraid of waking up one morning and being in love with a wall
I know I'm afraid, although, now I think about it,
It may have already happened.
The Thames Barrier is only a wall some of the time.
When it tells me to open up I think it is very unfair
Because it does not decide when it is opened or closed
It has radial arms and sector gates and hydraulic pistons operated using fuel oil or in a real emergency, manually,
Based on intelligence gathered from storm warnings and shipping forecasts and tides, and
If only I could be opened and closed like that, I say.
Is this a real emergency, it replies.
If it is closed too quickly it could cause a rebound wave that would flood most of Essex.
Mornings, I say, why so silver
And the Thames Barrier says, I'll be your mirror
And I say, I can't get that close
Commended
Jenny Pagdin
Houses
They interviewed a guy on Anglia, the end wall
of his terrace blown clean off like a doll's house
and all the rooms visible.
Gym equipment, clothes rails, computer desk, twin divans.
He wasn't rich. Tumble dryer they said.
That's how my head feels –
like there's a hole instead of a staircase in the bedroom floor,
like you can peer down through the sitting room ceiling
by hanging over the bed, giddy and vertiginous,
or like you might light up all the water in the pipes with potassium
screaming at dog-whistle that you want to go home.
Some of them – some of us – kill our babies.
We drive cars into walls or walk off bridges.
I want to kiss those women on their foreheads and say
you're not bad you're not bad I see you and you're not a bad person,
and fasten all the doors on their broken doll's houses
Commended
Morgaine Merch Lleuad
The passing of the under-gardener
Severin, fresh from the shower, selects his ensemble:
the day is pastel, so he presses himself into a vest
of lavender and pearls, and leaves the cerise trousers
by the bed.  He steps unctuously downstairs, humming, and
from the hooks by the back door, he picks a broad-brimmed
straw hat (which does not fit), and scuttles to the scullery window
to check outside for Bugattis.  Satisfied there is none, he ties it on
with a long wisp of lemon chiffon, licks his fingers, and stands
on the stuffed armadillo to slide his slender feet into leather boots,
taller than he is and cracked with love.  The anvil secateurs, a trug,
a pruning knife and blood in a spray bottle wait ready in anticipation:
he lifts them, and insinuates himself through the open door.
In the shade behind the water butt sits the aspidistra
which Severin calls Gracie, although its name is really Orwell,
and it's never told him.  He nods and moves onward, turning
to wave at the ancient espalier resting gratefully against
brick as woodlice click and chew their way through its
rotted trunk and it dreams in apricots, while opposite,
in darkness, the boundary at the back glares at the frivolity.
Its face is grim and granite, flat rocks chocked by
frustration: it has so many complaints, but its ivy moustache
drystonewalls it into silence.  Severin eyes it, but says nothing,
an innocent, ironic mirror, until he puts caterpillar words into
his mouth (which do not fit), and the leaves rattle and gag
in fury.  He moves away, cuts a wayward switch from the
swaying silver birch and beats himself, lightly, on all the pink
pale bits of skin he can reach.  (Unnoticed, a single pearl is
knocked from his vest, and falls to avid earth, where it starts
to burrow and root, and next year, will grow a mutant
Mertensia maritime which fruits real oysters).
Now rosier from the birching, he passes by the red hot pokers
which heat the pond until it's simmering nicely, and the
stone frog sits ribbiting by the alien lilies, into which stone fairies
who have taken too much psilocybin are being sick.  Severin finds
his chosen spot, just past the whippy shoots of strangling lilac,
under the belladonna bush, whose berries are purple with poison.
Satisfied that he is Closer To God Than Anywhere Else,
he lies down and curls himself into a coma and dies, slowly
decomposing and making compost.  After some time, the armadillo
shuffles by and tuts, and shakes his head at the foolishness of humans.
Commended
Vanessa Lampert
When You Are King
More than the need for a sign
from an absent God, more than
a clear view of Venus from a Cornish cliff,
more than a cure for grief
or not mentioning your name
for fear anger will spoil the day, I say
it's time to make you king
of something, because surely even the dead
should be kings, their subjects crying
there's nothing to forgive.
I saved the football card you found
in a box of cereal. You stood on your chair
to show us your hero Gordon Banks
shouting it's my lucky day, because you loved that man
with a clean small boy's love
that hovered and glowed with certainty,
that your life would turn out something like the life
of a famous England goalkeeper.
Only the living can crown the dead,
so I'm making your life a life like Gordon's.
I'm making you squint under a bright sun,
framed in a sky of roaring blue,
with a tan like Gordon's, in a yellow shirt
like Gordon's, three lions on your chest.
You're holding the ball you've saved
and you'll save again. You have to be brave
to be goalie because the whole team pays
for your mistakes. I've hidden your photo
in a box of cereal. A small boy will find you.
He'll say this man is a king and he'll save you.
Commended
Nick Makoha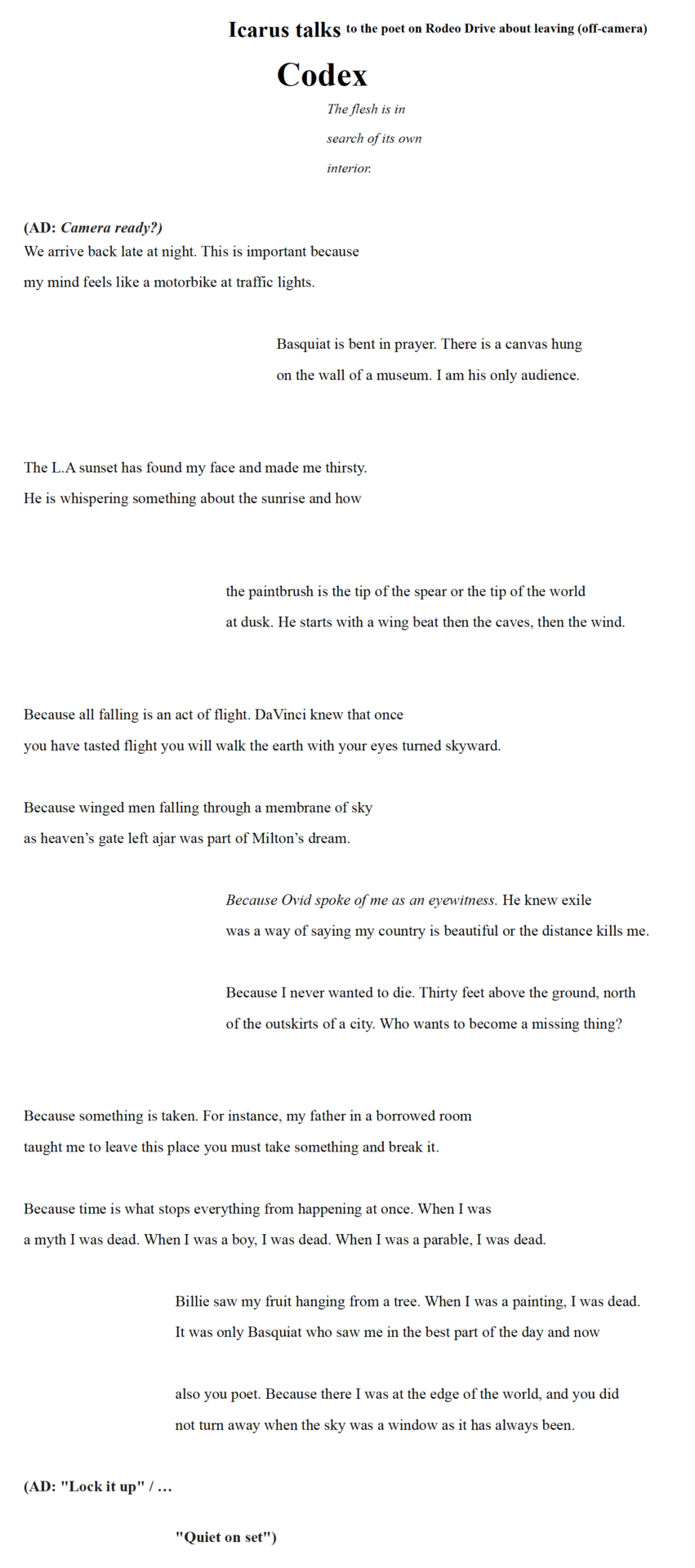 Judge's Report
I love, I hate, this process – judging competitions. Every time, it makes me think again of why we do it, why it is such a compelling spectator sport (in which many of the spectators are also participants) and how it serves, or not, the wide culture of poetry.
I love it because I get to meet so many lively, ambitious, heartfelt poems. Succeed or fail, each one is reaching for a vivid moment in the writer's life or in the rich resource of language. I love assembling a shortlist, on a second or third read-through. By shortlist I mean maybe fifty out of a thousand entries; there've been still more I've been glad, been touched, to meet, but those fifty are ones I could just imagine making an argument for as winners.
The part I hate is coming to a numbered list. There is such a thing as 'better' in poetry; why else all our workshops, our reworking draft by draft? Whether there is 'best' is harder. The better a poem becomes, the more realised, the more individual… the less comparable it is.
Am I sure of my judgement of this being a better chalk than that cheese? Every reader should be their own judge of that. (That too is part of the game.) What I trust is that each one on this so-various list will whisper in reach reader-writer's ear, 'Look, it's possible to do this, too!' Each helps us stretch our sense of what poetry can do – what we, as poets, might do. And so the culture lives.
Among the Commendeds, in no particular order, consider the sheer lush excess of The Passing of the Under-Gardener. It is in every sense too much… and knows it. Like the best of camp sensibility, its baroque invention treads an artful line between self-irony and transgressive celebration of too-muchness, an exquisite sensation, a laugh out loud, a sigh, a hint of satire. For the reader it's tinged with an uneasy feeling that they and their culture might be implicated too.
When You Are King starts at the edge of language, also, but it's a different edge. Blank grief comes with a question – what can a poem do with it except abstractions and negatives? This poem feels for an answer and finds it in a memory as small as a giveaway card in a cereal box. That would be moving enough, but the bold trope of the poem lifts it into a hymn to a kind of courage shared by the long-ago footballer, the lost child, and the writer of the poem too.
In Icarus Talks, painful truths are refracted through a series of frames: a Greek myth staged in a TV studio, a street artist's work becoming gallery art, the atrocious history of lynchings becoming enduring music in the song Strange Fruit, and a whole Western canon from Ovid, DaVinci and Milton comes to stand alongside the deaths of Basquiat and Billie Holliday, plus intimations of personal loss of the writer's own and of the whole Black American experience.
Should a poem be judged by the scale or the pain of the story it tells? If so, many poems from the wider entry would be jostling for a prize; I was moved to see them grappling with experiences they struggled to contain. By contrast, The Thames Barrier seems to open on a note of whimsy; it proceeds in a conversational, apparently casual tone, pursuing its almost Surreal trope… and gradually I feel its sense of place, of immediate presence, closing its arms round me, suffused with a never-quite-voiced sadness on the edge of which it teeters, kept in balance only by that gentle and wry humour. What am I being so moved by? It never quite says. It doesn't need to, but in my mind the resonances spread and grow.
Houses, too, starts with an anecdote, told in a voice you could almost use to a friend in the street. Then, whack, it pulls the ground out from under, and we're left hanging on the edge of a vertiginous drop, identifying with it whether we want to or not. That could have been enough of a turn for a poem, but it takes us one step further, stretching that empathy to the point where we're standing naked in almost unthinkable situations. Most startling of all, and uplifting, is the tenderness it offers in that extremity.
Sharp-eyed readers will have noticed that the writer of this Commended poem is also among the winners. This made me think. It could have felt good to say 'one award per person' ­– there were several others nudging for a Commendation. But no, a fully realised poem has left home; it goes into the world as itself. In this competition, it's interesting to know who wrote each entry, but we're not judging writers. The poem's the thing.
The Norfolk Prize, slightly aside from the final main sequence, is a chance for a wild card, and I've used it as such. Sonnet takes a lot of risks, not least in its title. We can have a discussion about the malleability of the sonnet form another time, but the sheer sonic exuberance of this poem delights me. It splashes and drenches itself in words, plays lithe dolphin games, teases with jokes and outrageous onomatopoeia and yet, look, each perception, visual, tactile, aural, is so accurate. And under it all, unstated, is the memory that swimming pools were closed through the long months of illness and anxiety and loss. Among all the play, I take its 'healing' and 'godthankful' at their word.
I did wonder how much the pandemic, so uppermost in every writer's mind last year, would colour this year's entry. Smithereens is the most overtly Covid-based poem that came through… And yet of course it's that and so much more, as it acts out the isolation, each doggedly single end-stopped line keeping its social distance from the next, any shared cohesion all in pieces… yet the undertow of personal longing and loss comes through, as if in spite of itself, and all the more powerful for that. Third Prize for this one, well deserved.
Gore is a high wire act, a finely judged blend of physicality and balance. The school science lab scene in itself enacts this, with its conversational voice and scientific language keeping the raw flesh at bay, 'despite, despite'… Then all at once the stakes are raised: a whole life is at stake in the birth room, with the effort and pain and every outside detail crowding in… all suddenly resolved in a moment of glorious defiance and affirmation. Once again it is a repetition, those plain-language words 'I just will not, will not' that clinches it. Yes, Second Prize for this.
It's extraordinary that any poem revealing its hand completely in the title could have anywhere left to go, but then Conversations with my Childhood Friend in his Final Days is an extraordinary poem. I don't use the word 'transcendent' lightly, but that's how this voice, with all its hesitations a part of its music and visible in whitespace on the page, lifts us on a wash of sadness that's inseparable from its beauty, into a state that people who've been close to the process of dying sometimes report – a changed perspective, something grander, stranger, stronger than mere comfort. The First Prize, then, for this.
And for us reader-writers all, for the culture, these poems, in their so-different ways of reaching towards incomparability, are the prize. Or better still, thank you, the gift.
Philip Gross