Ron Egatz was born in 1966 and lives in Westchester County, New York. He has worked as a freelance graphic designer, IT consultant and commercials director. He runs poetry and fiction workshops with groups and individuals including occasional teaching at Sarah Lawrence College. He is the founding editor of Camber Press. Widely anthologised, his poems have won the Glimmer Train Poetry Award and the Greenburgh Poetry Award and his first collection, Beneath Stars Long Extinct, was published in 2010.
Read a poem by Ron Egatz here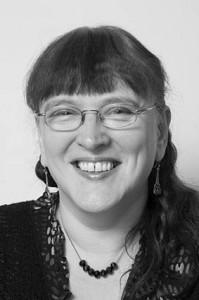 Julia Webb is a graduate of UEA' s Creative Writing MA. She has had work in (and forthcoming in) various journals including Magma, Poetry Salzburg Review, Ink, Sweat and Tears, Poetry News, Interpreter's House and The Rialto. She has been commended and shortlisted in various competitions including The Bridport Prize and The Yeovil Prize. In 2011 she won The Poetry Society's Stanza competition with her prose poem Lent and in 2014 she was shortlisted for the Poetry School/Pighog Pamphlet competition with her collection Bird Sisters. Julia writes realistic poetry with a surreal twist. She is interested in finding oddity in the mundane and the everyday, and in the stories we weave around ourselves. Julia is one of the editorial team Lighthouse – a journal for new writing. She lives in Norwich where she teaches creative writing.
Feather Factory
We kiss by the side of the feather factory,
the stench of singed wings
fills our noses and mouths.
We are nest-bound – tongues entwined,
pockets full of Swan Vestas and Players Number Six,
your nylon trousers spark to the rub.
Later the birds will haunt us:
their feathers will float around our heads,
pillow our eyes against the brightness of the day.