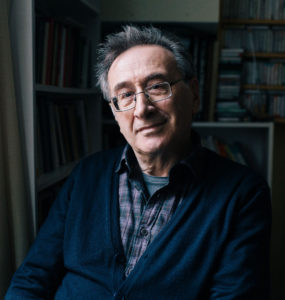 George Szirtes's first book of poems, The Slant Door, in 1979 was joint-winner of the Faber Prize. He has published many since then, his collection, Reel, winning the T S Eliot Prize in 2004 for which he has been twice shortlisted since. His latest is Mapping the Delta (Bloodaxe 2016). His memoir of his mother, The Photographer at Sixteen, was published by MacLehose in February 2019. and won the East Anglian Book Prize for Memoir and Biography. He is a Fellow of the Royal Society of Literature and of the English Association.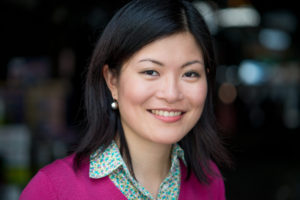 Jennifer Wong was born and grew up in Hong Kong, she is the author of two poetry books including Goldfish (Chameleon Press 2013). Her pamphlet, The Diary of a Miu Miu Salesgirl, was published by Bitter Melon Poetry in September 2019. Her new collection, Letters Home, will be published by Nine Arches Press in March 2020.
She has an MA in creative writing from the University of East Anglia, and has a creative writing PhD from Oxford Brookes University. Her poems have appeared in World Literature Today, Oxford Poetry, The Rialto, Prairie Schooner, Magma Poetry, Stand, The North, Wildness, The Scores, Asian Cha, Voice & Verse, and others. She has also published translations in Poetry Review, Modern Poetry in Translation and Pathlight. 
She is the recipient of the Hong Kong Young Artist Award (Literary Arts) and was a runner-up at the inaugural Bi'an Writers Awards in the UK. She teaches creative writing at City Lit London, Oxford Brookes and Poetry School.