This event will now be held through ZOOM. You can reserve tickets ten days before the date. Please see Home Page for details.
Tom Sastry's debut collection A Man's House Catches Fire was shortlisted for the 2020 Seamus Heaney Prize and Highly Commended in the Forward Prize the same year.  His pamphlet, Complicity was a Poetry Book Society pamphlet choice and a Poetry School Book of the Year in 2016.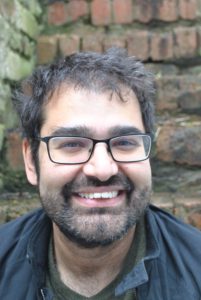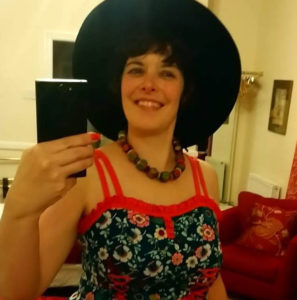 Sarah L Dixon is based in a Huddersfield valley and tours as The Quiet Compere.
Sarah has most recently been published in Bloody Amazing, Mancunian Ways and These are the Hands anthologies. She has several poems on Mind the Gap podcasts and had a poem published on a beer-mat. The sky is cracked was released in November 2017 (Half Moon). Sarah's second book, Adding wax patterns to Wednesday came out in November 2018 with Three Drops Press
Sarah's inspiration comes from many places, including pubs and music, being by and in water and adventures with her ten-year-old, Frank. She is still attempting to write better poetry than Frank did aged 4! Frank's line, aged 4, was "Is your heart in a cage so it doesn't fly away?"