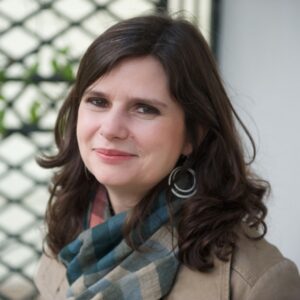 Esther Morgan was born in Kidderminster and in 1992 worked as a volunteer with the Wordsworth Trust, then worked full-time for Cheltenham Arts Festivals. She studied for an MA in Creative Writing at the University of East Anglia, where she also edited four volumes of the contemporary poetry anthology, Reactions (2000-2003). She also taught creative writing at the same university and is a tutor for the Arvon Foundation. She won an Eric Gregory Award for her poetry in 1998.
Her first collection, Beyond Calling Distance, was published in 2001, won the 2001 Jerwood Aldeburgh First Collection Prize and was shortlisted for the Mail on Sunday/John Llewellyn Rhys Prize. Her second collection was The Silence Living in Houses (2005). She currently works as Editorial Assistant and Manager of Historic Recordings for The Poetry Archive project (www.poetryarchive.org), and teaches Creative Writing at the University of Oxford.
Her most recent collection is Grace (2011), shortlisted for the 2011 T. S. Eliot Prize.
(Photograph by Hayley Madden)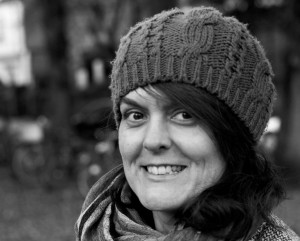 Andrea Holland is a Lecturer in Creative Writing. As winner of the Norfolk Commission for Poetry her collection Broadcasting was published in 2013 (Gatehouse Press). The collection focuses on the forced requisition of several Norfolk villages for D-Day training in 1942, and the subsequent dislocation of villagers and community.  Her pamphlet, Borrowed (Smith/Doorstop, 2007) was first stage winner of the Poetry Business Competition 2006. Her writing has appeared in journals such as Mslexia, The North, Rialto, Smith's Knoll in Slanted: 12 Poems for Christmas (IST, 2014) and online at www.andotherpoems.com She won the 2015 Sentinal Literary Quarterly poetry competition and was runner up for the Troubador poetry contest (2016) and for the Mslexia poetry competition (2010) amongst other awards. She has contributed reviews to Poetry Review and the Poetry Archive, and continues to collaborate with visual artists on a number of commissioned projects, having a long standing interest in the relationship between writing and visual art.  She has published articles on collaborative practice (The Journal of Writing in Visual Practice, The Writer in Education) and also presented papers on this subject at a number of conferences, including NAWE (2015) and AWP in New York (2008). Andrea is a member of the National Association of Writers in Education (NAWE) Higher Education Committee and contributed to the development of the QAA benchmark statement for creative writing in 2015.
She received her Master of Fine Arts in Creative Writing from the University of Massachusetts and her BA in English from the State University of New York.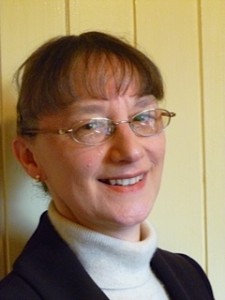 Georgina Wragg: I've been writing, and reading, poetry since primary school, and despite attempts at a novels, short stories and plays , prefer it above all other writing forms as the succinct method of capturing a mood or feeling that suits me best.
Poetry enters into almost everything I do; I use it extensively in my work as a celebrant and as a long standing member of the Voice Project choir have sung many works, including some by Martin Figura and George Szirtes, set to music.
I finally managed to get a piece of my work published in 2016, in the Poems In The Waiting Room leaflet. If my words help distract one ill person from their worries for a few moments then I consider that an honour.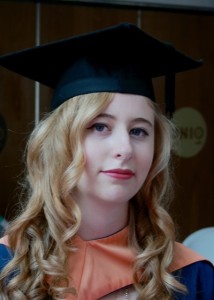 Molly Ellen Pearson was raised in St Albans, Hertfordshire. She received a BA in English Literature with Creative Writing at the University of East Anglia, where she is currently studying for an MA in Poetry. In 2016 she became recipient of the Ink, Sweat & Tears Scholarship, and her work has been published by Egg Box, Cadaverine and the Young Poets Network.