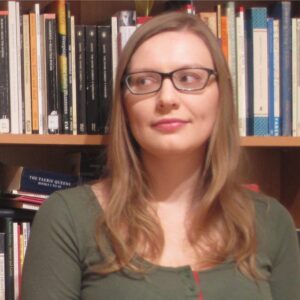 Holly Hopkins lives and works in London. Her debut pamphlet, Soon Every House Will Have One, won the 2014 Poetry Business Pamphlet Competition and was a Poetry Book Society Pamphlet Choice. She received an Eric Gregory Award in 2011. Holly is an assistant editor of The Rialto.
England, where did you go?
England of the burrow-in green, chalk galvanized giant,
undulating earth-bank fortress, flinted Roman wall,
full flair gorse, messy hay-trails waiting
to be bin-bag-baled by steel mandibles:
you unroll through the window of a train,
but should I get out in search of you, you'd be off,
and I'd be left wandering down dual carriageways,
looking across bean fields and filthy ditches.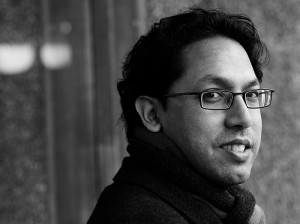 Rishi Dastidar is a member of Malika's Poetry Kitchen and a fellow of The Complete Works. A runner-up in the 2011 Cardiff International Poetry Competition, and the 2014 Troubadour International Poetry Competition, his work has most recently featured in 2014's Ten: The New Wave (Bloodaxe). He is also currently part of The Rialto / Poetry School's editorial development programme.