This event will take place through zoom. You can reserve tickets from ten days before the date. Please see Home Page for details.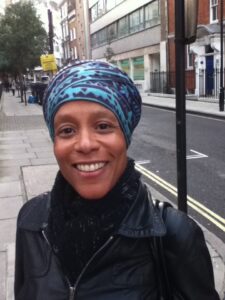 Jenny Mitchel is winner of the Folklore Prize 2020, the Segora Prize 2020, the Aryamati Prize 2020, the Fosseway Prize 2020, a Bread and Roses Award and Joint Winner of the Geoff Stevens Memorial Prize.
She has been nominated for the Forward Prize: Best Single Poem, and her best-selling debut collection, Her Lost Language, is one of 44 Poetry Books for 2019 (Poetry Wales), and a Jhalak Prize #bookwelove recommendation
Her poems have also been published in Magma, The Rialto, The Morning Star, The New European among others, as well as several anthologies. She has performed her work in Italy, France and regularly in London.
Photo Billy Grant
Map of a Plantation is Jenny Mitchell's follow up to her prize-winning debut collection Her Lost Language. The collection gives voice to contrasting characters on a Jamaican cane plantation in order to examine the widespread and ongoing impact of enslavement. These poems are both tender and uncompromising, always seeking to use the past to heal present-day legacies of a contested and emotive history. This collection contains the winner of the Segora Prize 2020, the Aryamati Prize 2020 and the winner of a Bread and Roses Poetry Award.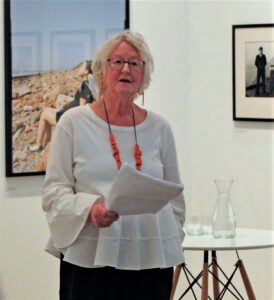 A Makar of the Federation of Writers, Finola Scott's poems are in anthologies and magazines including New Writing Scotland, PB, The High Window and Lighthouse. Her poems gained Reader's Awards at I,S&T and Orbis. Stanza Poetry Festival commissioned her work for a multimedia exhibition. A slam winning Granny, Finola has performed widely including at the Edinburgh Book Festival, The Scottish Parliament, in a swimming pool and on the Glasgow Subway!
Her pamphlet Much left Unsaid is published by Red Squirrel Press. She would love to see you at fb Finola Scott Poems, where you will find poems and info about upcoming events.
https://www.facebook.com/groups/2127469004175906
Much Left Unsaid | Finola Scott | Red Squirrel Press
https://thepoetryquestion.com/2021/03/04/review-much-left-unsaid-finola-scott-red-squirrel-press/