This event will be held through ZOOM. You can reserve tickets from around ten days before the date. Please see home page for details then.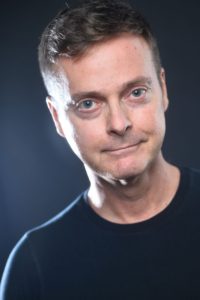 Christopher Allen is the editor of SmokeLong Quarterly. His work has been published, most recently, in The Best Small Fictions 2019, Booth, Split Lip Magazine, and Gone Lawn as well as in over a hundred other journals and anthologies. His debut collection of flash fiction–Other Household Toxins (Matter Press)–came out in 2018. 
Allen has been nominated several times for the Pushcart Prize, Best of the Net, The Best Small Fictions, Million Writers Award and others. His flash fictions and short stories have won or placed in numerous competitions. Allen has judged the Cambridge Prize for Flash Fiction and the Bath Flash Fiction Award. He has also guest edited for journals such as Lighthouse Literary Journal, Ellipsis Journal, Flash Frontier and others. 
Allen is a nomad.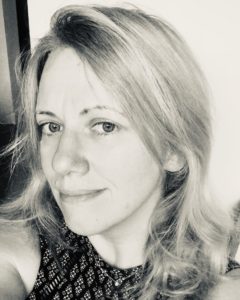 Helen Rye has won the Bath Flash Fiction Award, the Reflex Fiction contest, and been placed and shortlisted in a number of other competitions. Her stories appear in The Best Small Fictions 2020, have been nominated for The Pushcart Prize and Best of the Net and published in many journals and anthologies. She is currently studying part time for an MA in Prose Fiction at the University of East Anglia, where she is the 2019/20 Annabel Abbs Scholar. She is a senior editor at SmokeLong Quarterly and a prose editor at Lighthouse Literary Journal.