This event will take place on Zoom. It will begin at 7.30pm. Please book tickets and an open mic slot through the Eventbrite link which will appear on our Home Page around ten days before the date.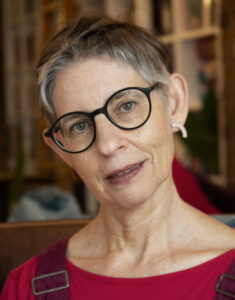 Jacqueline Saphra is a poet, playwright and activist. She is the author of nine plays, five chapbooks and five poetry collections. Collections include The Kitchen of Lovely Contraptions (flipped eye 2011) which was nominated for the Aldeburgh First Collection Prize, All My Mad Mothers, shortlisted for the 2017 T.S. Eliot prize and Dad, Remember You are Dead (2019), both from Nine Arches Press. Two chapbooks, A Bargain with the Light: Poems after Lee Miller (2017) and Veritas: Poems after Artemisia (2020) were published by Hercules Editions. Jacqueline is a keen collaborator. Her chapbook from The Emma Press, If I Lay on my Back I Saw Nothing but Naked Women, illustrated by Mark Andrew Webber and set to music by Benjamin Tassie won the Saboteur Award for Best Collaborative Work, and her newest play, The Noises was nominated for a Standing Ovation Award. Jacqueline's most recent collection, One Hundred Lockdown Sonnets (2021) was followed by Velvel's Violin in July 2023 (Nine Arches Press). She is a founder member of Poets for the Planet and teaches and mentors for The Poetry School.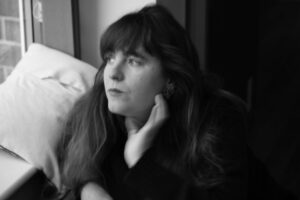 Michelle Diaz has been published by Poetry Wales, Under the Radar, The Alchemy Spoon and numerous journals both online and in print. Her debut pamphlet 'The Dancing Boy' was published in 2019 by Against the Grain Poetry Press. She is currently working towards her first full collection.