11th November 2019 – Ink, Sweat & Tears: commission winners Gail Connell & Jo Young
UEA MA Scholars – Konstantin Nicholas Rega and Memoona Zahid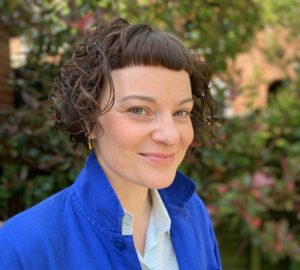 Gail McConnell is a writer and lecturer from Belfast. Her first poetry pamphlet is Fourteen (Green Bottle Press, 2018). Fothermather (IS&T Press, 2019), her second, explores new parenthood and queerness and is the result of her winning the Ink Sweat & Tears/Café Writers Pamphlet Commission Competition in 2017. Gail's poems have appeared in Poetry Review, PN Review, Virginia Quarterly Review, Blackbox Manifold and elsewhere, and she is the recipient of two Arts Council Northern Ireland awards. Gail lectures in English at the Seamus Heaney Centre at Queen's University Belfast and publishes criticism of Irish and British poetry.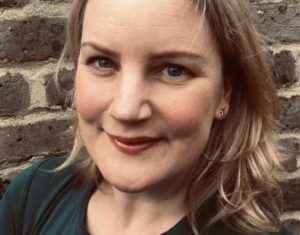 Jo Young is a writer from York. Her poems have been published in anthologies and journals including The Rialto, The Scores and Ink Sweat & Tears. Jo has served in the British Army and the Army Reserve for over twenty years. She has two young sons and her first pamphlet, Firing Pins, is published by IS&T Press after winning the Ink Sweat & Tears/Café WritersPamphlet Commission Competition in 2017.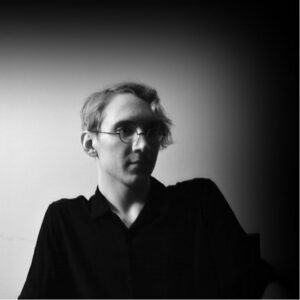 Born in Krasnoyarsk, Russia, Konstantin Nicholas Rega currently attends East Anglia's MA in Creative Writing (with the Ink, Sweat and Tears Scholarship and the UEA Music Centre Award). He has been published by www.jonimitchell.com, Mikrokosmos Journal, The Claremont Review, Minetta Review, The White Wall Review, and has won the ZO Magazine Silver Prize for Poetry, and currently writes a Jazz Column for Into the Void, and he is a Poetry Reader for GASHER and a contributor to Treblezine. He has read at DATABLEEDER I and the National Centre for Writing's UEA Live. www.neomodernkonstantin.weebly.com
Memoona Zahid was born and raised in London and recently graduated from Goldsmiths with a degree in English with Creative Writing. She is currently studying for an MA in Creative Writing at UEA where she has been awarded the Birch Family Scholarship. Her poetry interrogates identity and selfhood, alongside femininity and culture. You can follow her on Twitter @memoonawrites.