This event will begin at 7.30pm, it will take place on Zoom. Please book tickets and an Open Mic slot through the Eventbrite link which will appear on our Home Page ten days before the date.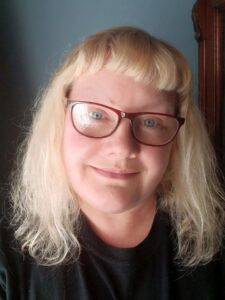 Jane Burn
is a working class, pansexual, autistic person, poet, artist, off-grid enthusiast and essayist. Places in which her essays have appeared include the Rebecca Swift Foundation, Persona Journal, The Friday Poem and The Alchemy Spoon. Since 2014, Jane's poems have won, been placed, shortlisted or longlisted in sixty-nine competitions. Her poems are widely published, in magazines such as The Rialto, Poetry Wales and Poetry London and anthologised by presses including Seren and Macmillan. Jane has an MA in Writing Poetry from Newcastle University, where she was awarded the 2022 academic prize for best overall performance. In 2022, she was awarded a grant from Arts Council England to document her neurodivergent writing theories. Her pamphlets and collections have been published by Indigo Dreams, Wyrd Harvest, KFS Press, Talking Pen and BLERoom Press. In 2023 she received an award from the Royal Literary Fund to support her writing. Her latest collection, 
Be Feared
, is available from Nine Arches.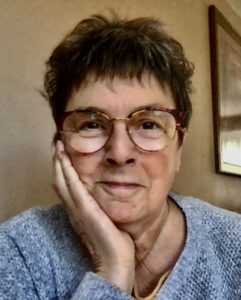 Rachael Clyne from Glastonbury, is published in journals and anthologies. She was a professional actor, later becoming a psychotherapist. Her collection, Singing at the Bone Tree (Indigo Dreams), concerns our broken connection with nature. Her pamphlet, Girl Golem (4word.org) explores her Jewish heritage and sense of otherness. Her new collection, You'll Never Be Anyone Else, https://www.serenbooks.com/productdisplay/youll-never-be-anyone-else expands on themes of identity and otherness to include childhood, relationships, sexual orientation and ageing.