This event will be held at the Maddermarket [Entrance St John's Alley, Norwich NR2 1DR]. Doors will be open at 7pm for a 7.30pm start. We are suggesting a donation of £3 for those who attend. The venue includes a bar.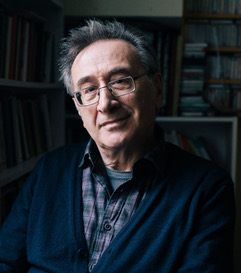 George Szirtes's twelfth book of poems, Reel (2004) won the T S Eliot Prize for which he has been twice shortlisted since. His latest is Fresh Out of the Sky. (2021). His memoir The Photographer at Sixteen (2019) was awarded the James Tait Black Prize in 2020. He is a Fellow of the Royal Society of Literature, a co-winner of the International Booker translator's prize, with his own books in various languages including Italian, German, Chinese and Hungarian as well as individual poems in many others. His international prizes include the Déry Prize in Hungary, the People and Poetry Prize in China, and the Bess Hokin Prize in the USA.  He has also written for children, radio, stage and texts for music.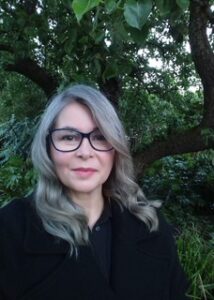 Jane Wilkinson currently lives in Norwich, and is a landscape architect and writer. This year she was shortlisted for the Manchester Poetry Portfolio Prize. She won the Poetry Society's Hamish Canham Prize in 2021; was placed 1st & 2nd Guernsey International Poetry Prize; placed 1st in the Strokestown International Poetry Prize and received Norfolk Prize at Café Writers competition in 2020. She was shortlisted for the Alpine Fellowship and placed 1st in the Against the Grain Press competition 2019 and is published in magazines including Under the Radar, Magma, Lighthouse Journal, The Alchemy Spoon, Ink Sweat & Tears, Envoi, Finished Creatures, Fenland Reed and anthologies with Emma Press, Live Canon and Dempsey & Windle.