This event will be held through Zoom.  you can reserve tickets ten days before the date. Please see home page for details.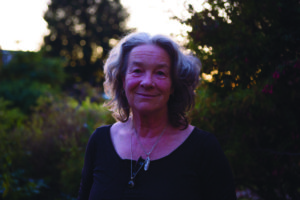 Jackie Wills has spent her working life as a journalist, editor and teacher. She's a lifetime member of the National Union of Journalists, former Royal Literary Fund Fellow at the universities of Surrey and Sussex and a Lector, leading reading groups in Brighton and in hospital for young people with mental health problems. Wills has run projects for multinational corporations, orchestras, museums, a children's secure unit, refugees, homeless people, older people and substance misusers. She's collaborated with many artists, long-term with Jane Sybilla Fordham and Fabrica Gallery in Brighton, with the Garden Museum and RHS at Wisley. Wills has published short stories in The Manchester Review and For Books' Sake, is a poetry reviewer and critic. She's published a handbook on how to run writing workshops, has been blogging since 2005, has organised poetry events and fundraisers and worked an allotment for more than 20 years. Her sixth collection, A Friable Earth (Arc 2019), considers ageing, city margins and climate change. Poet John McCullough writes: "A Friable Earth investigates with compassion memory and time, the ache of what we can never know, people who exist in the cracks. Vintage Wills."
http://jackiewillspoetry.blogspot.com/
https://www.arcpublications.co.uk/books/jackie-wills-a-friable-earth-596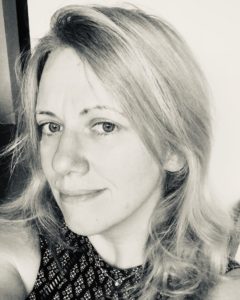 Helen Rye is a flash fiction writer from Norwich. She has won the Bath Flash Fiction Award, The Reflex Flash Fiction Prize and came third in the Bristol Short Story Prize. Her stories have been widely published in anthologies and literary journals and have received multiple nominations for Best Small Fictions and The Pushcart Prize. She is currently studying for an MA in Prose Fiction at the UEA as the Annabel Abbs scholar. She is an editor at SmokeLong Quarterly and Lighthouse Literary Journal.